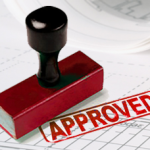 We understand the nuances of your business and how to navigate the approval process with those in mind. Whether you are a banking client with requirements for ATM lighting, accessibility, remote kiosks, a restaurant /hotel requiring health dept. approvals and RPZ filings or an autobody shop needing environmental approvals, we have experience in your field. Our company is staffed with a diverse talented group offering experience in the field of architectural design &
consulting, site survey, civil design and construction, site work, plumbing, electrical, general construction, department of Building Inspectors and plan reviewers and historic review and approval.
Building Relationships with town, city, and state regulatory agencies to understand their requirements so we can provide them with the tools to give us an expedited approval. Building relationships with the project architect, engineer, contractor and project manager to coordinate drawings, evaluate project scope and package it for a submission that makes sense to the receiving agency.
"It's what sets us apart!"
Nationwide Permit Expediting | Our Clients |  Industry Trends